ROSEATE HOMES-SMART 3 BHK HOMES IN ZIRAKPUR, CHANDIGARH - WHAT YOU DESIRE IS WHAT WE PERFORM
In the ROSEATE HOMES, you will experience a whole new level of living. Luxurious 3bhk smart apartments. ROSEATE HOMES features homes that truly blend luxury and everyday essentials. Combine the excellent proximity within Zirakpur, with its attractive two sided open broad balconies architecture, its superbly constructed club house coinjoining and its carefully designed green park adorned with pergolas, gazebos and flower beds, you see That's ROSEATE HOMES is a great investment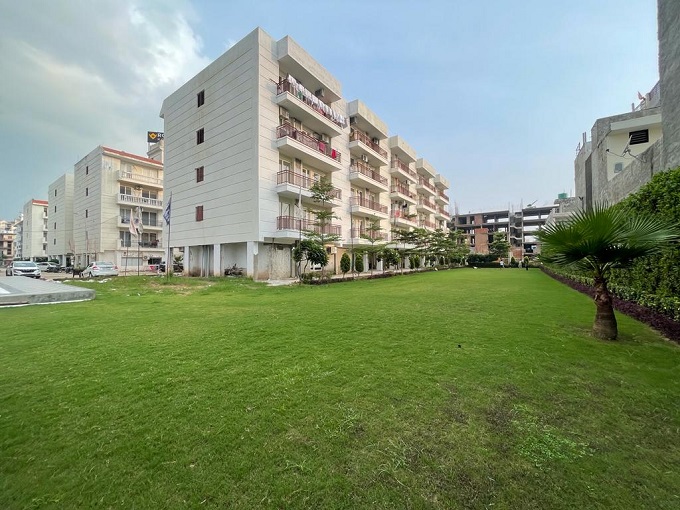 SMART HOMES
In ROSEATE HOMES where things start with a touch. Be it answering the front door, identifying guests, opening doors by touch, etc. Pre installed appliances in ROSEATE HOMES Digital touch lock, smart automation, lights, fan, chimney, R.O., HOB, geyser, selfie mirror, or much more which are truly luxury and everyday needs.
Location Advantages
ROSEATE HOMES LOCATED IN THE CONVENIENT AREA OF ZIRAKPUR. ITS NEAR ABOUT SCHOOL, BUS STAND, RAILWAY STATION AIRPORT, HOSPITAL & MULTIPLEX
ROSEATE HOMES has the best connectivity
In Terms of location, ROSEATE HOMES does have an edge because :
Near School
Near Chandigarh 5 KM
Near Mohali International Airport 9.5 KM
Near Mall & Multiplex
Near Banks & Hospitals
ROSEATE HOMES offers a unique and luxurious living experience
These homes are designed to seamlessly combine luxury with everyday practicality. Located in the convenient area of Zirakpur, the development boasts an attractive two sided open architecture with broad balconies.One of the standout features of ROSEATE HOMES is its meticulously constructed clubhouse, which adds to the overall appeal of the community. This clubhouse provides a space for residents to socialize, relax, and enjoy various amenities.Additionally, the development has a beautifully designed green park that is adorned with pergolas, gazebos, and flower beds. This green space provides a serene and aesthetically pleasing environment for residents to unwind and connect with nature.All of these elements come together to make ROSEATE HOMES an attractive investment opportunity, offering a high quality living experience in a prime location within Zirakpur.
ROSEATE HOMES takes modern living to the next level with its cutting edge technology and thoughtful features. From the moment you step inside, you'll experience a touch of convenience and luxury in every aspect of your daily life.The pre installed appliances in ROSEATE HOMES are a testament to the commitment to luxury and everyday comfort. These include
Digital Touch Lock
A high-tech and secure way to access your home
Smart Automation
Control various aspects of your home, such as lighting and temperature, remotely with ease.
Lights and Fans
Adjustable to your preferences for energy efficiency and comfort.
Chimney
Keeps your kitchen clean and smoke-free while cooking.
R.O. (Reverse Osmosis) System
Ensures you have access to clean and purified drinking water.
HOB,Hood Over the Burner
Enhances kitchen safety and ventilation
Geyser
Provides hot water for bathing and other daily needs.
Selfie Mirror
A touch of luxury for grooming and getting ready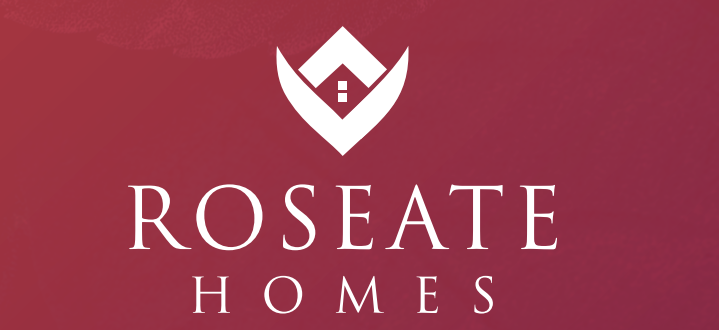 Near School
For families with children, having a school nearby about 200mtr named Gurukul school is incredibly convenient. It ensures easy access to quality education without long commutes
Near Chandigarh 5 KM
The proximity to Chandigarh is a significant advantage. Chandigarh is a well-planned city with a wide range of employment opportunities, educational institutions, and entertainment options.
3. Near Mohali International Airport 9.5 KM
Easy access to an international airport is a boon for those who frequently travel for business or leisure. It reduces travel time and adds convenience to your lifestyle.
Near Mall & Multiplex
Having a mall and multiplex nearby means you have access to shopping, dining, and entertainment options without having to travel far. This adds to the overall convenience and lifestyle appeal of ROSEATE HOMES.
5Near Banks & Hospitals
Proximity to banks ensures easy access to financial services, while being near hospitals means you have quick access to healthcare facilities in case of emergencies or routine medical needs. This contributes to a sense of security and well-being for residents.The location of ROSEATE HOMES is strategically chosen to provide residents with a well-rounded and convenient living experience, catering to both their everyday needs and recreational activities.

ROSEATE HOMES-SMART 3 BHK HOMES IN ZIRAKPUR, CHANDIGARH - WHAT YOU DESIRE IS WHAT WE PERFORM