KAISVILLE COUNTRY HOMES- LUXURIOUS 1BHK, 2BHK, 3BHK APARTMENTS & VILLA IN KULLU MANALI
M&M Builders Presents Kais Ville Country Homes. Luxurious 1BHK, 2BHK, 3BHK Apartments & Villa .A gated community with lavishing amenities. Kais Ville Country Homes is actually every mountain home lover's dream come true. This residential project in Kullu Manali(Himachal Pradesh) is surrounded by natural treasures and is studded with finest amenities and luxuries. It is situated on left bank of the river Beas, on the Kullu Nagar road. It is located 10 km after Kullu, 30 km before Manali and 18 kms from the Bhuntar airport (18 km).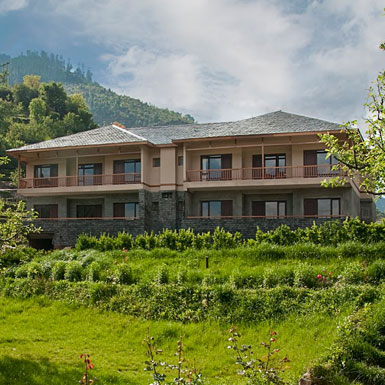 WHY INVEST IN KULLU MANALI
Kullu and Manali are two popular tourist destinations in the Indian state of Himachal Pradesh. They are often spoken of together, as they are located in close proximity to each other and offer a wide range of attractions and activities for visitors. Here's a brief overview of both places:

Kullu
Kullu, often referred to as Kullu Valley, is known for its breathtaking natural beauty. It's located on the banks of the Beas River and is surrounded by lush green hills and snow-capped mountains.The town of Kullu is a bustling center with markets, shops, and temples. It's famous for its handicrafts and woollen items.Kullu is also a hub for adventure activities like trekking, river rafting, and paragliding, making it a popular destination for adventure enthusiasts.
Manali
Manali is a picturesque hill station and popular tourist destination located about 40 kilometers north of Kullu. It's known for its serene landscapes, snow-covered mountains, and lush green valleys.The town of Manali is a major tourist hub and offers a wide range of accommodation options, restaurants, and shops catering to the needs of visitors.Manali is a gateway to various tourist attractions, including the Solang Valley, Rohtang Pass, and the scenic old Manali town. It's also a starting point for treks to the beautiful Parvati Valley.Both Kullu and Manali are well-known for their pleasant climate during the summer and become a hub for snow and winter sports during the winter months. These destinations offer a mix of natural beauty, adventure activities, and a tranquil atmosphere, making them popular for tourists from all over India and the world. Whether you're looking for adventure, relaxation, or a combination of both, Kullu and Manali have something to offer for every traveler.
MAJOR USP'S AND FLOOR PLANS OF THE PROJECT
M&M Builders has taken permission under Section 118 of the Himachal Pradesh Urban Development authority (HIMUDA) and have gotten themselves registered as builders in Kullu Manali(Himachal Pradesh). Under this rule M&M Builders is allowed to sell residential properties in Kullu - Manali to Non Himachalis. After this we have taken permission under the Himachal Pradesh Apartments and Property regulation Act which enables us to sell apartments and villas in Kullu Manali to Non Himachalis.
KAISVILLE COUNTRY HOME has the best connectivity
In Terms of location, KAISVILLE COUNTRY HOMES IN KULLU MANALI does have an edge because :
It is situated on left bank of the river Beas, on the Kullu Nagar road
It is located 10 km from Kullu
30 km before Manali
18 kms from the Bhuntar airport 18 km
Kais Ville Country Holiday Homes in Kullu Manali(Himachal)
Kais Ville Country Homes is a place to breathe the exhilarating air of the Himalayas and escape the heat & dust of the plains. Situated at a height of 1500 mts above sea level, these holiday homes in Kullu Manali have weather for year round living which is pleasant in summer with mild snow fall in winter. Picturesque view of finest mountain ranges, with a spectacular view of the River Beas from your apartment/villa balconies, apple orchards within the complex, this housing project in Kullu Manali is the place to be. One of the finest monasteries is your neighbor here at Kais Ville Country Homes.M&M Builders presents first of its kinds group housing in Kullu Manali. Kais Ville Country Homes gives you a chance to own your very own Holiday Homes in Kullu Manali(Himachal).
Some highlights of our project
Non - Himachali & NRI Under SEC-118 Himachal Pradesh Govt.
Ready to move in and Free Hold Property
View of the river Beas and snow covered mountains
In the midst of apple, plums and pear trees
A facility management company appointed to manage the complex.
Loans available from PNB ,SBI and Canara Bank.

Kais Ville Country Homes offers a choice of 1,2,3 BHK apartments and independent villas in between Kullu Manali
BLUE PINE : 1 bedroom
One bedroom apartments have been specially designed keeping in mind the modern corporate culture.
SILVER OAK : 2 bedroom
Two bedrooms at Kaisville are the best planned apartments in Kullu Manali and opens up many a refreshing doors fully complementing the environment
CEDAR GLADE : 3bedroom
Very elegant,very functional three bedroom homes are geared to serve up to your command. We at M&M Buiders have pledged to make the finest 3 bhk apartments in Himachal. With an abundance of extra spacious balconies, makes this the prefect retreat for the entire family
GOLDEN WILLOW: 3+1 bedroom villa/duplex units
You will raise the toast, to not only the finest villas in Kullu Manali but to the finest villas in Himachal. The villas at Kais Ville Country Homes is a four bedroom duplex that is just the ideal mountain home you have turned to so many times in books and glossies.

KAISVILLE COUNTRY HOMES- LUXURIOUS 1BHK, 2BHK, 3BHK APARTMENTS & VILLA IN KULLU MANALI