Ikebana - 5 BHK Luxury apartments for sale besides Courtyard Marriott, Bh. Rajpath Club, Sindhubhavan Road
Ikebana is an exclusive 5 BHK apartments project located at a premium location on the Sindhubhavan Road. The project has 119 apartments spread across 21 floors with 5 levels of car parking and 1 Lac.sq.ft. dedicated to amenities.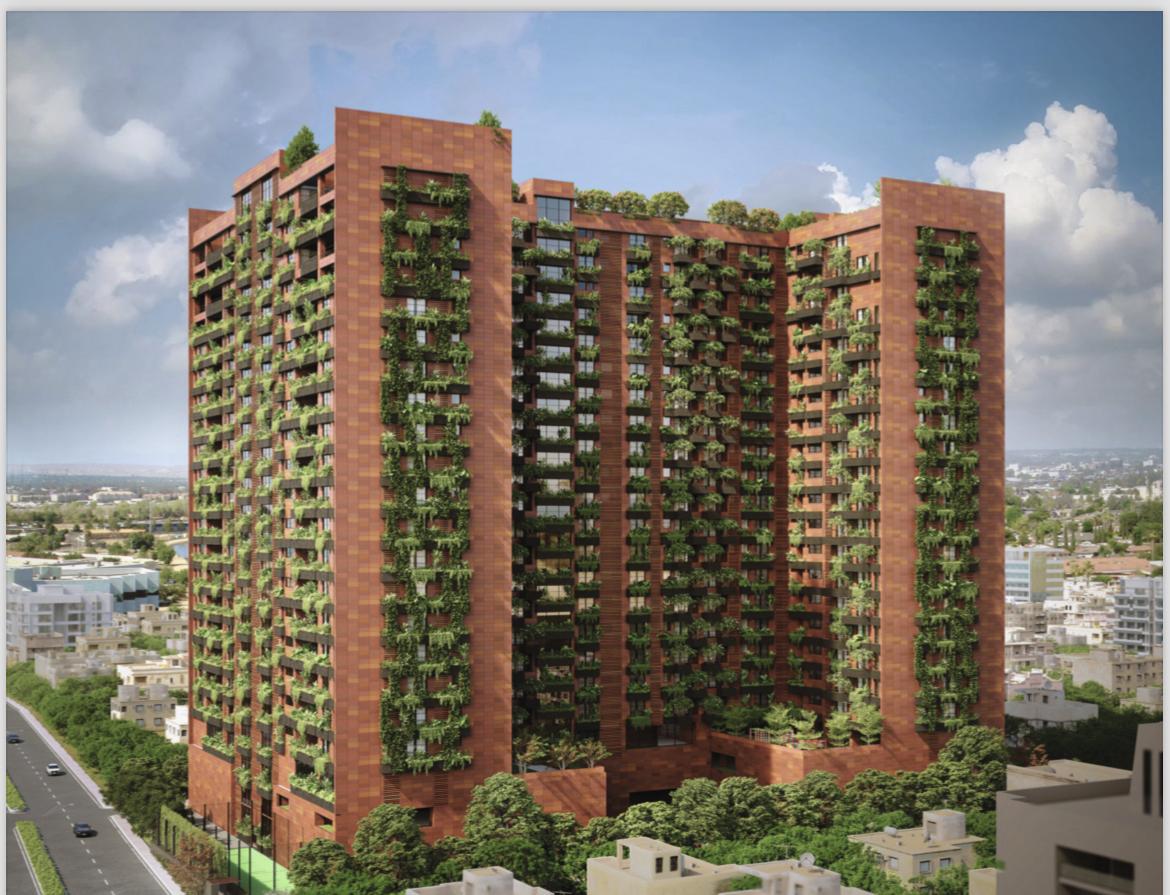 Ideally located in a well connected vicinity on the Sindhubhavan Road, besides Courtyard Marriott
Surrounded by calming green vistas and a front façade made with eco-friendly natural materials, life at this exclusive residential precinct is unmatched. It is designed to bring world-class, differentiated luxury with spacious 5 BHK exclusive homes, nestled amidst the bustling Sindhu Bhavan Road. Ikebana is surrounded by the city's best amenities and is the ultimate choice for those seeking a balance of unparalleled luxury and nature.
Located on Sindhubhavan Road, Behind Rajpath Club, besides Courtyard Marriott
In Terms of location, Ikebana does have an edge because :
Behind Rajpath Club
On the Sindhubhavan Road
Next to the Courtyard Marriott Hotel
Next to the SG Road
Close proximity to SP Ring Road

Ikebana - 5 BHK Luxury apartments for sale besides Courtyard Marriott, Bh. Rajpath Club, Sindhubhavan Road