Discover Luxury Living in Coimbatore: Fully Furnished 3 BHK Modern Villa with Premium Interior
Explore the epitome of opulence with a new 3 BHK villa in Kavundampalayam, Coimbatore. Immerse yourself in a world of modern elegance, spacious interiors, and cutting-edge technology. Your dream home awaits!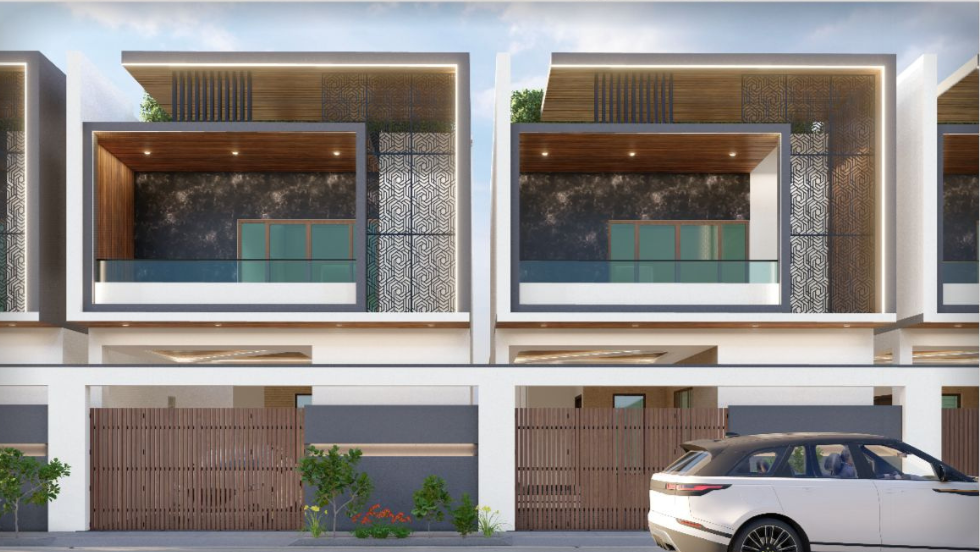 Unveiling Pure Opulence: Key Features of the Modern Villa
Step into luxury with a 2850 sq. ft fully furnished 3 BHK villa featuring a rock-solid framed structure and premium interiors. From a welcoming entrance to scenic balconies, each detail is crafted for a lifestyle of sophistication and comfort.
Connectivity and Convenience: A Perfect Blend for Urban Living
Enjoy the advantages of a prime location in Kavundampalayam, Coimbatore, with proximity to highways, bus stops, schools, hospitals, and malls. This property offers a recipe for the perfect urban life with easy access to essential amenities.
Dyuthi Has the Been Strategically Located
In Terms of location, DYUTHI does have an edge because :
Highway Advantage- (500 Meters), Bus Stop in 100 Meters. Railway stations in 5 Km distance ,Nearby Top schools, Hospitals , BrookeField Mall in 4 Kms, smooth access to roads, a pristine neighborhood, it's the recipe for your perfect life.
Inside the Modern Haven: A Closer Look at the Interior
Immerse yourself in contemporary style as you step inside this modern villa. The open floor plan seamlessly connects the living, dining, and kitchen areas, creating a harmonious space that exudes tranquility and sophistication.
Indulge in a culinary haven with a state-of-the-art kitchen, elegant dining area, and spacious bedrooms adorned with luxurious linens. Large windows flood the interiors with natural light, offering breathtaking views of the surrounding landscape.
Experience the future of living with cutting-edge technology seamlessly integrated throughout the home. Smart features, top-notch appliances, and a carefully curated design make every corner of this villa a testament to style, comfort, and modern living.

Discover Luxury Living in Coimbatore: Fully Furnished 3 BHK Modern Villa with Premium Interior