Our Gateway to Vashi Living: Unveiling Arihant Advika - The Ticket to Vashi Homes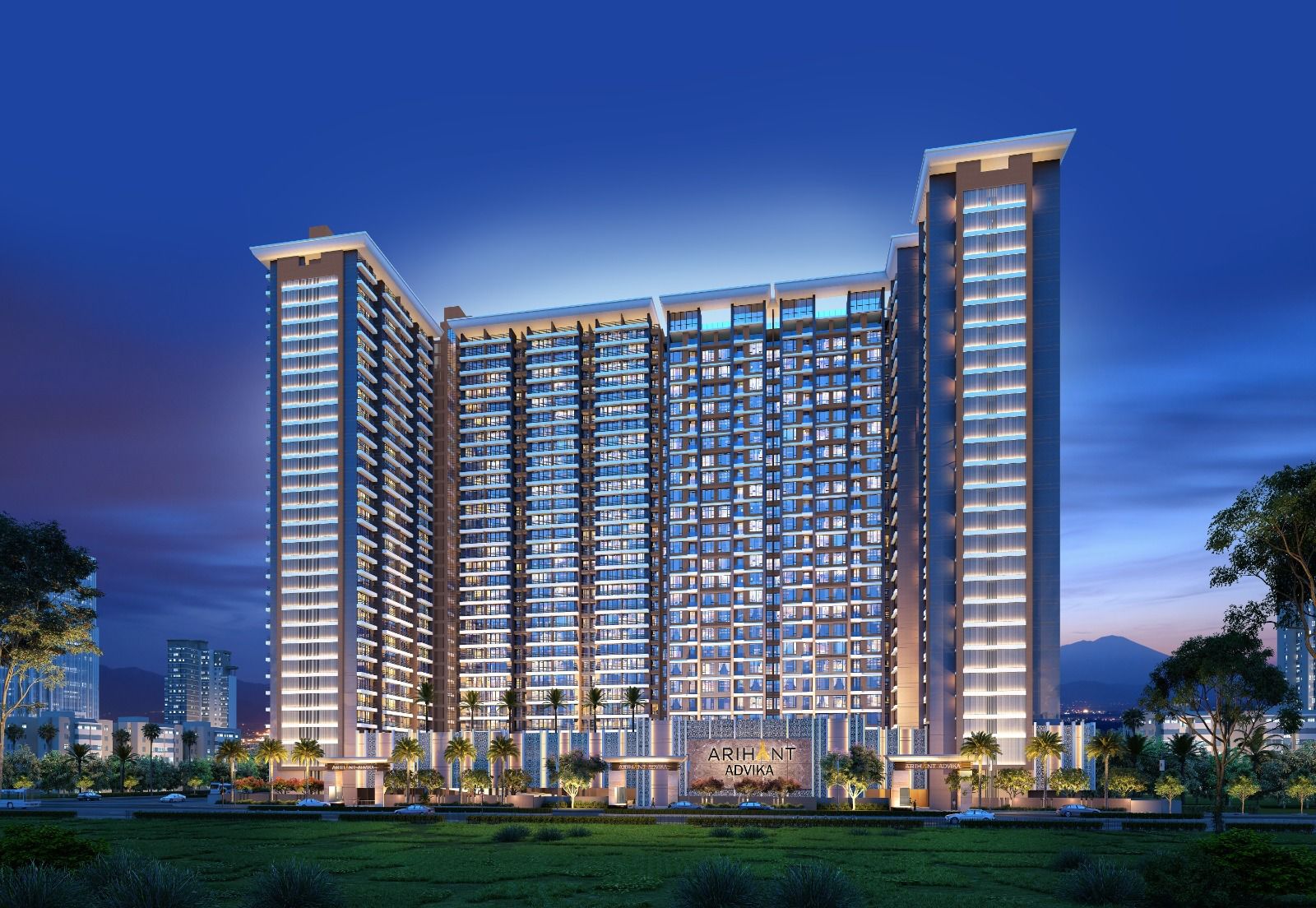 Exclusive Living at Arihant Advika: Your Gateway to 2,3 BHK Fully Automated - And Airconditioned Modern Homes Flats for Sale in Vashi, Navi Mumbai
In Terms of location, Arihant Advika does have an edge because :
Father Agnel School: 2 mins away
Fortis Hospital: 2 mins away
Palm Beach Road 2 mins awaylocation advantage
Vashi Railway Station: 5 mins away
Luxurious 2BHK and 3BHK Flats for Sale: Discover a new standard of living with our meticulously crafted 2BHK and 3BHK flats, each an epitome of opulence and style. These residences have been thoughtfully designed to cater to the discerning tastes of modern homeowners, providing spacious interiors, contemporary finishes, and panoramic views of the surrounding cityscape.
Arihant Advika - Elevating Urban Living in Vashi, Navi Mumbai Welcome to Arihant Advika, a distinctive residential enclave that redefines luxury living in the vibrant city of Vashi, Navi Mumbai. Set against the backdrop of this bustling urban landscape, Arihant Advika stands as a testament to architectural excellence, offering a harmonious blend of modern design, comfort, and convenience.

Strategic Location in Vashi, Navi Mumbai: Situated in the heart of Vashi, Arihant Advika provides residents with unparalleled access to the city's vibrant lifestyle and essential services. Enjoy the convenience of being close to shopping centers, educational institutions, healthcare facilities, and entertainment hubs, making every aspect of urban living just a step aw

Our Gateway to Vashi Living: Unveiling Arihant Advika - The Ticket to Vashi Homes